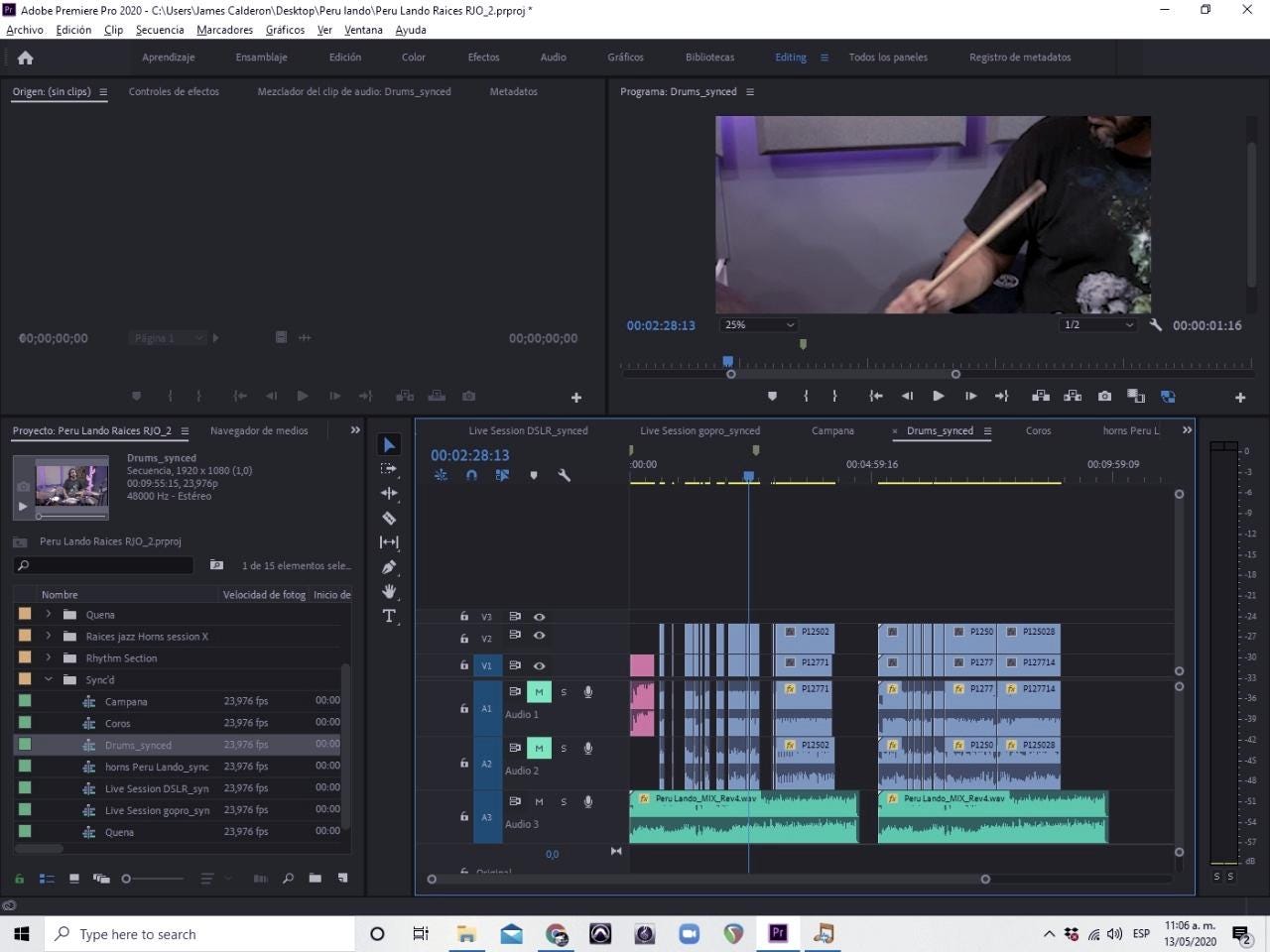 VIDEO AND AUDIO EDITING
Our wide ranging services in this area include:


• Recording in our different locations
• Audio editing with Protools, Logic, Melodyne and most leading DAW platforms in the market
• Mixing and Mastering.
• Video editing on Adobe Premiere
• Music sync, color correction, music clips production for Youtube or Social Media.
• Voice over in English, Spanish and French.